The Kubota BX Tractor Series stands as a dependable, comfortable, and versatile solution for a wide array of tasks. This sub-compact tractor is available in a 4WD configuration, offering the choice between a ROPS structure or an optional cab, complete with an HST transmission. With a power range varying from 16.6 to 24.8 gross engine horsepower, the BX Series proves itself adept at handling diverse applications, including gardening, landscaping, and general property maintenance. Kubota proudly holds the title of the #1 rated tractor brand in the U.S., both in terms of durability and owner experience, with the BX Series reigning as the top-selling sub-compact tractor for over a decade.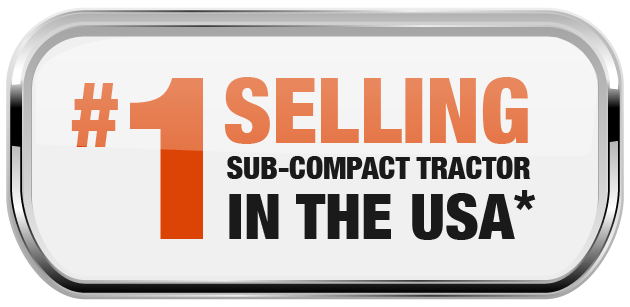 The BX Series embodies the essence of Kubota engineering, featuring a Kubota-manufactured 3-cylinder diesel engine, HST transmission, and an all-metal construction encompassing the hood, fenders, and chassis. This comprehensive Kubota design ensures the BX Series stands out as an exceptionally reliable sub-compact tractor, from its front end to its rear.
What sets the BX Series apart is its commitment to the Kubota brand, from its diesel engine, as Kubota is the world's leading manufacturer of under 100 HP non-automotive, multi-cylinder diesel engines, to its all-Kubota design and manufacture. The tractor's metal hood and fenders are built to be strong and durable, ensuring the protection of your equipment and a long-lasting, attractive appearance. The full opening hood allows quick and easy access to engine maintenance items, simplifying upkeep.
The Kubota HST with 3-Range Transmission offers a smooth and dependable performance, with an intuitive range selection feature to optimize power output to meet your specific needs. Additionally, the BX Series showcases innovation through its exclusive Goodyear® R14 tires, a hybrid design combining elements of agriculture, turf, and industrial treads. These tires deliver exceptional traction, adaptability to various conditions, reduced compaction, and excellent performance in applications ranging from snowy terrain to lawn and field use. With the backing of a renowned tire manufacturer, Kubota customers can rely on nationwide support and a strong industry reputation.
In sum, the Kubota BX Series tractor combines reliability, comfort, and innovation, backed by Kubota's extensive experience and dedication to quality, making it the #1 choice for sub-compact tractor enthusiasts in the USA.