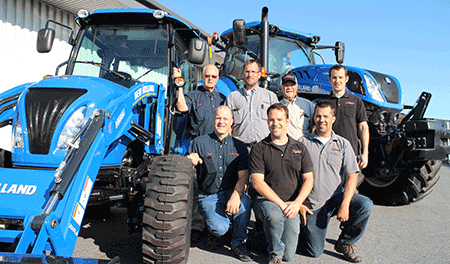 Working at Messick's
Messick's has been a family business ever since brothers Marlin and Merville Messick started the dealership in 1952. Over the years we've grown from a two-person operation to a company of over 180 people staffing five locations in south central Pennsylvania. Messick's remains a family business, operated by Merville's sons Bob and Ken and their children. We are a company dedicated to providing exceptional parts, service and sales support to our customers.

Messick's offers industry leading wages, 401k, paid vacation, health insurance and a Christ centered work environment. We strive to offer the best in customer service and believe it takes exceptional staff to deliver that promise.

We encourage you to submit your application as we collect resumes year-round. We do most of our hiring between September and November, however we will consider highly qualified individuals at any point throughout the year.
Employment Opportunities
Messick's seeks candidates who work best in a team environment and excel at providing top notch customer service. Experience in agriculture or construction is a plus, but not required. Many positions require a valid drivers license, and the ability to lift in excess of 40lbs. Service technician positions require your own tools and a valid drivers license.
We strive to employ the best people in the business. Therefore we offer industry leading wages, paid vacation, 401k, and no-cost health insurance for our employees. Messick's is a family based work environment created through social gatherings like our annual Christmas parties, company picnics, employee outings and social opportunities.
Abbottstown - None at this time
Bendersville - None at this time
Carlisle - None at this time
Elizabethtown -
Truck Driver Class A - If you have a passion for Agriculture and are knowledgeable in the equipment our customers rely on, then we'd love to hear from you!

Responsibilities

Loading & unloading equipment
Some assembly and disassembly of equipment to haul
Clean up of equipment
Truck maintenance
Miscellaneous yard work

Preferred Requirements:

Must have valid CDL class A license
Must have a good driving record
Must be willing to haul wide loads
Must be willing to work overtime, and stay overnight on occasional runs
Must have positive attitude and work well with others
Should have a strong mechanical aptitude
Parts Technician
Responsibilities

Determine customer parts needs
Accuratly order and source parts
Respond to phone calls, emails, and web inqueries
Above all, provide excellent customer service

Preferred Requirements:

Natural customer service skills
Excellent computer skills
Strong mechanical aptitude
Experience with farm or construction machinery a plus, but not required.
Halifax - None at this time

Check back often or email your resume and we'll keep it on file if a position that fits becomes available.
How to Apply
Fill out the employment application below. If your able, upload the file along with your contact information using the form below. Multiple submissions can be done to add additional files like resumes. Alternatively, you can always email your contact info and any pertinent information to
info@messicks.com
. Thanks for your interest in our company.
Employment Application
Application Information
Parts Technicians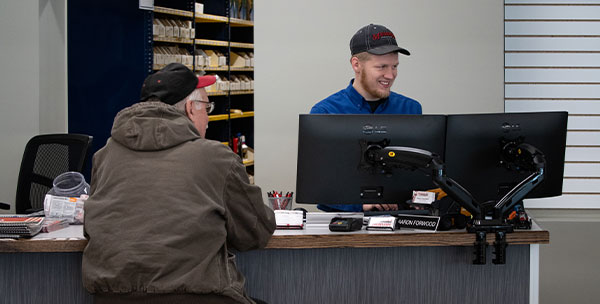 Job Responsibilities:
Help customers find repair parts for their equipment over the counter, phone and email.

Applicant Requirements:
Personable, strong customer service skills, and computer literate. Experience in agriculture or construction industries a plus. Works well in a fast paced environment. Must be able to lift 50+ lbs and work on your feet for extended periods.
Equipment Salesmen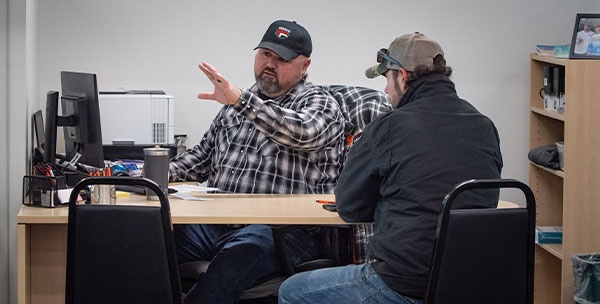 Job Responsibilities: Assist customers in the purchase of farm, construction or lawn equipment. Visit customer on-site to evaluate needs and assess trades. Canvas territory to seek out new customers.

Applicant Requirements: Personable, strong customer service skills, and computer literate. Experience in sales and agriculture or construction knowledge a plus.
Service Technicians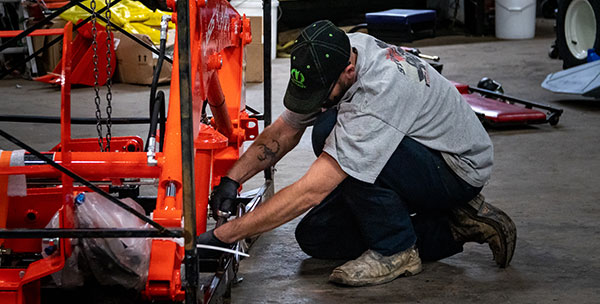 Job Responsibilities: Diagnose and repair equipment including engines, hydraulic and electrical systems. Complete service calls and shop work in a professional and timely manor.

Applicant Requirements:Excellent mechanical aptitude and computer literate, good communication and interpersonal skills. Personal hand tools required and a valid drivers license.
Support Staff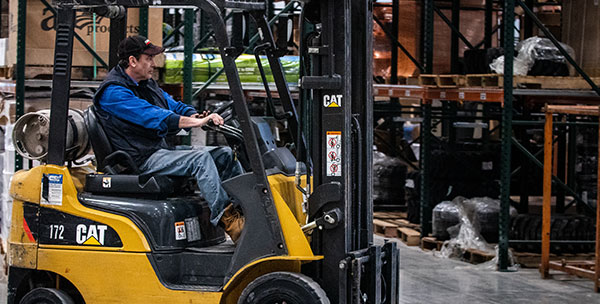 Job Responsibilities: Messicks employs a variety of support staff in warehouse operations, reception, accounting, and order management.

Applicant Requirements: Varies, however our core values focused on customer service and interpersonal relationships are universal.