Buy Parts Online & Save
Messick's has been a regional leader supporting Cub Cadet for over 20 years. We stock, service and support all Cub Cadet equipment. Our Parts department stocks nearly 6000 different parts plus standard hardware and filters all to keep you up and running. Try our online tools to find the parts for your particular machine. If you need help finding specific part numbers call us at 877-260-3528 or email parts@messicks.com.
Cub Cadet Parts Resources
About Messicks Cub Cadet Parts Service
Messicks services the full line of Cub Cadet equipment and will answer all your questions by phone or email. We strive to provide the best customer service, no matter where you live.
For your convenience we have taken the time to list the most common maintenance items and accessories online. We are working to add more daily.
Can't find what your looking for? Call our parts hotline at 1-877-260-3528. Our parts staff monitor the phones from 7:30-5:00 EST.
Messicks stocks thousands of different OEM Cub Cadet parts.

Cub Cadet uses a factory number to identify equipment. Your model number like 'LTX1042' may not lead you to the exact model. Its best to locate your factory number which is typically located on a sticker under the seat.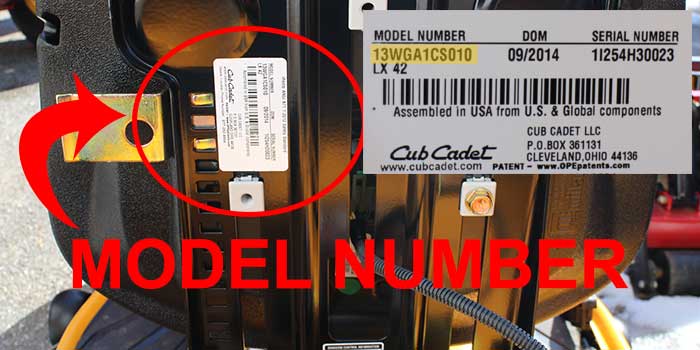 Cub Cadet Technical Resources