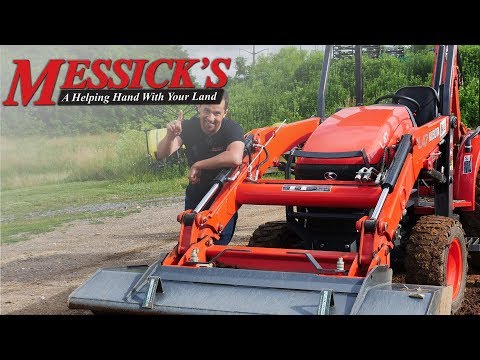 ---
Neil from Messick's here out today to show you a quick demonstration on the proper technique to back drag with your loader. I've frequently seen guys doing this wrong. If you don't approach your pile and back drag in a right way, you can do some quick damage to your loader. I'm going to walk you through that here today.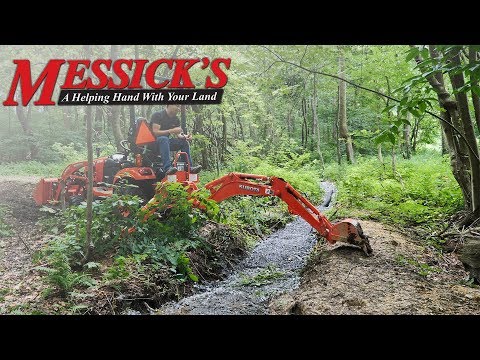 ---
Neil from Messsicks here out to do a little bit of backyard work with you today. One of the fun things is when you have a tractor-based YouTube channel is that all the projects that you need to get done at home become videos. If you come along with me here today we're going to do a little bit of work. I've got an area here that someday I'm hoping to have as part of my backyard.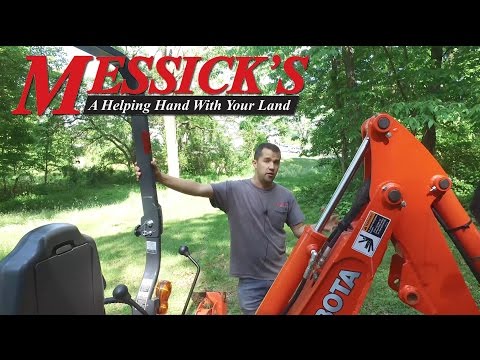 ---
This is Kubota's purpose-built backhoe for the BX series tractors. We're going to do a quick walk-around here, show you the functions of this backhoe, exactly how it works. We'll dig in the dirt out here a little bit, and you can check and see whether this is something that is right for you. One thing that you'll notice is a little bit different on this backhoe, compared to the lot of the other ones that we put on tractors, is that there is no separate seat for the backhoe. On most tractors, where hoes are added on after the fact, a second seat is put behind the backhoe. When you want to operate it, you get off the tractor and get back onto a second seat.