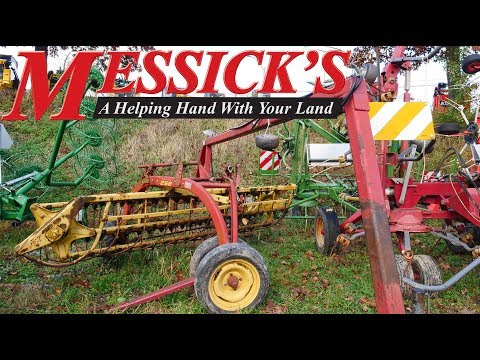 ---
Today, we're going to talk about a used 258 New Holland Hay Rake. and what we look at to determine value on this. The first thing when we walk up to the rake, we grab the bars, we shake them, we turn them. We make sure that bearings aren't out, we make sure the teeth aren't that bent that they rub along the bars. We do that with each every single one of these to make sure that bearings are good in it.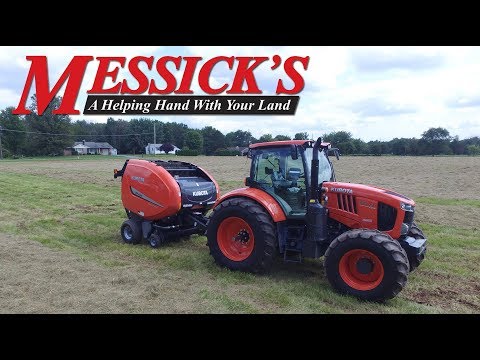 ---
Back in 2012, Kubota purchased a Kverneland Group, which we primarily knew here in the US as Vicon. Those pieces were sold as Vicon and, also, under a whole bunch of different manufacturers, painted different colors, but Kubota is now the owner of that company, the owner of all that technology and assets. Hay rakes, tedders, disc mowers, those kinds of things, you will see a lot of commonality with Vicon equipment. However, the baler is different.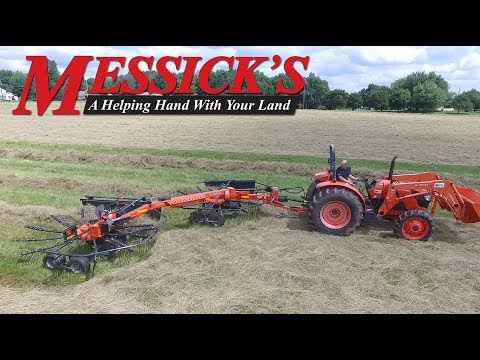 ---
Neil: Neil from Messick's here, we're out today with the Kubota hay rake, joining me here today is Anthony Rhodes, our Kubota hay tools product specialist. We're going to do a quick walk around this piece here, show you some of its features and functions and have a conversation about what customer might be best served by a rake like this.